Los Angeles
Los Angeles Overview
Los Angeles was originally settled by Mexicans, who established a pueblo and missions on the site. After California was transferred to American control in 1848, Los Angeles became the western terminus of the Southern Pacific Railway's transcontinental railroad, making Los Angeles the travel and economic center of Southern California. The discovery of oil in the region near the end of the 19th century added to Los Angeles's prosperity, and the city expanded outward rapidly, annexing nearby towns, running aqueducts through the desert to serve its growing population, and producing the sprawling metropolis of today.
Los Angeles became the capital of the movie industry in the early 20th century because its climate meant there was good weather for shooting year-round. Studios quickly sprang up in the Hollywood area. Although Hollywood is no longer quite the all-powerful heart of movies it once was, the old studios, including Universal, Warner Brothers, and Paramount, are still producing much of the movies and TV we see every day. Los Angeles's influence is felt everywhere, and people worldwide are familiar with the images of LA's palm tree-lined streets, the waves off Malibu, and the Hollywood sign. How could Los Angeles travel not be popular?
Visit Los Angeles
Los Angeles is a vibrant, on-the-go city where it's hard not to be swept away. No matter where your Los Angeles travel takes you or where you stay, something interesting is bound to be happening nearby. The city's dining opportunities are similarly eclectic — you can try the latest fad cuisine, get some of the best sushi anywhere in Little Tokyo, or wait in line to get one of the famous chili dogs at Pink's.
LA is also very much a city of neighborhoods. The city's fast and widespread expansion means that some of the neighboring towns that were swallowed up still retain their distinctive character. This, combined with LA's sheer size, can almost overwhelm a visitor with a bewildering amount of diversity. The decentralized nature of Los Angeles can be both a blessing and a curse. It means there's a great variety of experiences to be had, but it also means you can end up going home feeling you haven't yet seen the "real" LA. Visiting historical sites such as El Pueblo de Los Angeles can help give you a feel for the city's often neglected history.
LA's warm, dry climate and economic importance means that there's no real off-season — it's a destination for tourists and business travelers year-round. Plan your Los Angeles travel based on what you want to do. If you're looking for beach fun, it's best to wait for the summer. If you want to go to Disneyland, however, it's better to do it in the early spring or late fall to avoid crowds.
Top Los Angeles Activities & Things To Do
1) Take a movie studio tour
2) Swim, surf, or sun at Malibu and Manhattan Beaches
3) People-watch at Venice Beach
4) Shop on Rodeo Drive
5) Attend a concert at the Hollywood Bowl
6) Be amazed at the Magic Castle
7) See a Lakers game at the Staples Center
8) Go club-crawling on the Sunset Strip
9) Watch for celebrities on Robertson Boulevard or Melrose Drive
10) Check out the stores on the Third Street Promenade
11) Take a nature walk in Runyon Canyon Park
12) Grab some street food at Grand Central Market
Top Los Angeles Attractions and Sightseeing
1) Disneyland
2) Hollywood Walk of Fame
3) The Getty Center
4) Bradbury Building
5) La Brea Tar Pits
6) Griffith Observatory
7) Watts Towers
8) Grauman's Chinese Theatre
9) Universal Studios theme park
10) Walt Disney Concert Hall
11) El Pueblo de Los Angeles
View Larger Map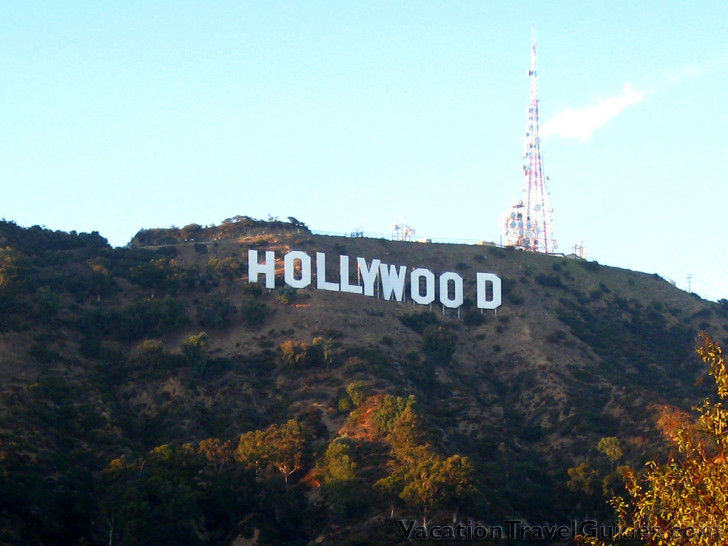 Los Angeles – Holywood Sign